The White Rock Beach Gallery has a special on Christmas & Season's Greetings cards. You have to come in person to get the deal – not available in stores.
Kids love Santa Claus, birds, squirrels, eagles, crows, White Squirrels, Black Squirrels, Grey Squirrels, marmots, Harry The Seagull, owls and pretty sunsets and sunrises. Parents love our prices. Ric Wallace also offers a FREE DIGITAL snapshot of your family or group that you can share online.
---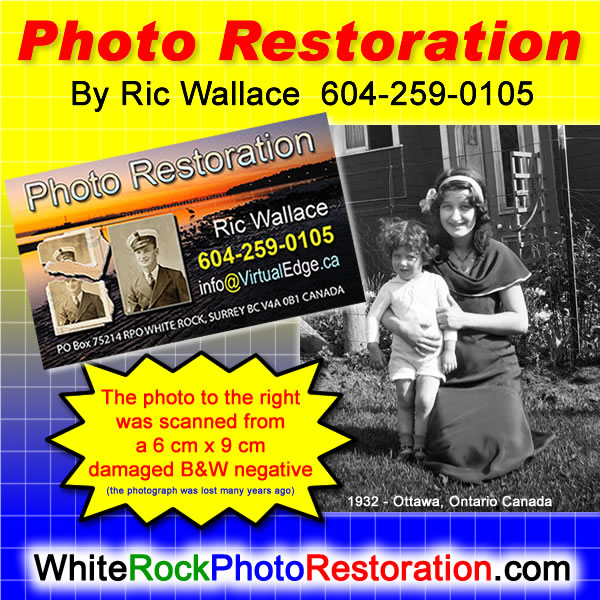 ---
Old, torn and sometimes photos in two or more pieces can be restored to their original state or better.

Ric Wallace does a high resolution scan from your original image and electronically uses a computer to do the retouching and corrections. High quality photographic prints can be obtained from the computer file. The computer file can be supplied on CD/ DVD, USB, or downloaded from the internet to ensure exact copies can be made for years to come, with no loss in quality like prints made from negatives which will degrade over time.
---