Lucky the Lottery Squirrel was able to walk right onto the set of upcoming music video or it could be a movie. Gippy Grewal is real famous with fans of Indian music – see his website www.gippygrewal.com. Lucky the Lottery Squirrel with the sunglasses can be found at LotterySquirrel.com and WhiteRockBeach.ca.  The fine looking lady must be an actress.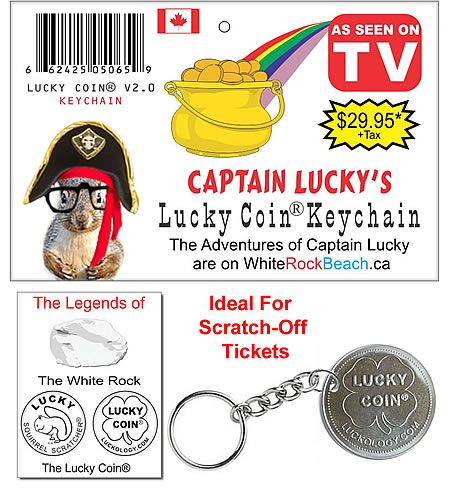 Lucky offered to help this lady down the stairs – he got in trouble as they were filming. LOL
"J.B." and "K.B."
Lucky & Sugar-toes stopped to talk to these ladies who could both be models. The one on the left is a dancer in the group "La Chaleur" which is an all female dance ensemble in Vancouver. They were featured in Jazzy B's music video "Nakhro" see below.
Sites mentioned in the above video WhiteSquirrels.ca | Luckology.com | WhiteRockBeach.ca | MiniWhiteRocks.com
With Lucky being famous because of the Internet and TLC's the Lottery Changed My Life, he gave this famous musician one of our soon-to-be real famous Mini White Rocks combo pack. This is not an endorsement by the above musician (Jazzy B), but rather a gift for coming to beautiful White Rock Beach. If you are famous and want your photo taken with LUCKY, he might just give you one for FREE too.
It was a wrap, the film was in the can, and time for $1 per slice pizza, soon to be $1.25 .