Add one of each postcard design or items you wish to order.
Click "View Cart."
Adjust quantities if selecting more than one of each selected..
Proceed to checkout
You can also sort or search by these categories:
Animals, Birds, Boundary Bay, Cherry blossoms, Crescent Beach, Dramatic, East Beach, Fireworks, Funny, Lucky Coin, Magnets, Marvin the Marmot, rocky, Sunrise, Sunset, The Pier, The White Rock, West Beach, White Rock / South Surrey, Windsurfing

Advertisements

SECURITY SYSTEM STICKERS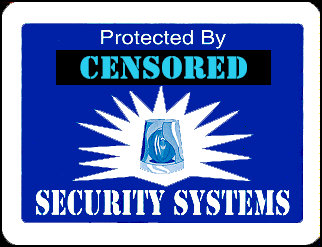 Alarm-Stickers.com
is selling
ALARM STICKERS
in
6-packs, 10-packs, 15-packs & 30-packs
, which is enough to give door an window protection for an small sized homes, larger homes, cottages, or businesses.
*The name appearing on the stickers has been censored to prevent would-be thieves looking for a particular name. **The stickers are white and blue and do not pulsate; the above image is for illustration purposes only*