This group of visitors were from the United Kingdom. Some have seen the American TV show we have been shown on – on the BBC1 channel. This group was surprised to meet King Lucky and Queen Sugar-toes who reign over White Rock Beach, BC and the website WhiteRockBeach.ca. The TV show talked about our LUCKY pins and Lucky coins and things we have won with them.
[video-Luckology]
Do Lottery Charms / Lucky Coins / Lucky Pins work?
Please read the following news feature and decide for yourself – CLICK HERE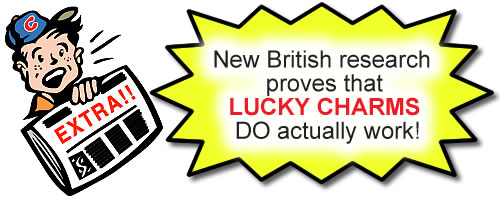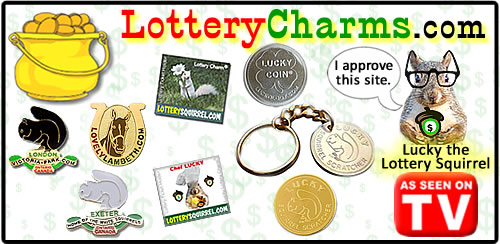 A
Lucky Black Squirrel
(Lottery Charm®) pin was used to hold the winning grand prize ticket for the lottery (previously known as
Dream Of A Lifetime Lottery
) on a corkboard in the office of LotteryCharms.com® creator Ric Wallace.
Advertisement