Playing HOOKY and stopping by White Rock Pharmacy for a Bag of Lucky Coins, then getting a ticket on the $22 Million Lotto MAX (from LUCKY GLENN the retailer in Save On Foods /Semiahmoo Shopping Centre) could mean you could play HOOKY the rest of your life (based on having the LUCKY WINNING TICKET). If you work for the City Of White Rock and play HOOKY, you might want to spend the day at Crescent Beach – LOL.
Advertisement

Special Weather Statement
Issued at 17:58 Sunday 30 July 2017
An extended stretch of hot weather is expected…
A massive ridge of high pressure will build over southern BC through Thursday, leading to several days of hot weather. Daytime maximum temperatures will soar into the mid to upper 30's through midweek over communities in the Fraser Valley, Howe Sound – Whistler and inland Vancouver Island. Temperatures will be several degrees lower near the Straits of Georgia and Juan de Fuca.
Daily temperatures records from Tuesday to Thursday will probably be broken in many communities. And the all time records for the month of August may be threatened, too. For example, the highest August temperature ever recorded at Abbotsford is 36.3 degrees and the forecast for Thursday is 35.
The heat combined with the lack of rainfall so far this month will maintain high to extreme fire danger ratings across much of southern BC.
Please refer to the BC Wildfire Service for updated Fire Danger Ratings.
http://www2.gov.bc.ca/gov/content/safety/wildfire-status/fire-danger
Heat-related illnesses are more likely during prolonged periods of hot weather. Everyone is at risk of heat-related illness. Those most vulnerable to high temperatures include young children, pregnant women, the elderly, those working or exercising in the heat, persons with chronic illnesses, people living alone in un-air-conditioned homes, and the homeless.
Drink plenty of water even before you feel thirsty and stay in a cool place. Stay COOL by shopping online at WhiteRockBeach.ca– no sunscreen needed – save the $3 per hour parking fees at the waterfront.
Never leave people or pets inside a parked vehicle.
Get informed.
– Check the local news for health and safety updates.
– For more information on heat-related illness, call HealthLinkBC at 811.
– Contact your local government to find out what services (such as air-conditioned buildings and public splash parks) are available in your area.
###
The gang from WhiteRockBeach.ca are staying indoors Monday, Tuesday
& MAYBE Wednesday- lots of computer work.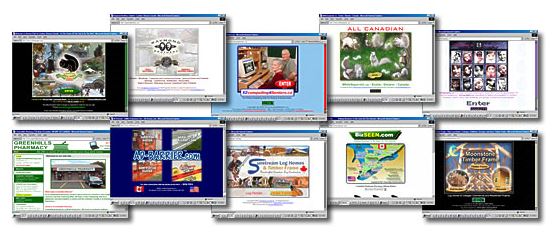 The White Rock Beach Gallery
decided it will be Too HOT on the Beach to set up.
We found this COOL video.

Advertisement