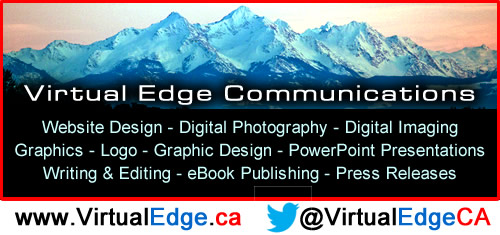 Mr White Rock (AKA – Ric Wallace) is just wrapping up a COOL web site with a FREE eBook for downloading for a White Rock business (use our contact form for the site). Ric is looking for one more web site to get started on. Your business can be online in just a few weeks and receive FREE promotion on WhiteRockBeach.ca if we do your web site. You can drop by our Artist Walk tent to discuss what MR White Rock can do for you or he can stop by your business.
Website Design Services for #WhiteRock #Southsurrey & the Lower Mainland
The above video in HD with over 41,000 frames and 1.9 GB in size was created by Ric Wallace of Virtual Edge Communications.